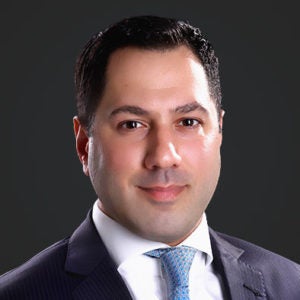 Ramsey Hamady is an American investment professional and asset manager. He is the firm's Chief Investment Officer, overseeing the evaluation, diligence and execution processes of the firm's asset management platform.
Before joining Habboush Group, Mr. Hamady was a Founding Partner and Executive Director of the Gulf Capital Credit Opportunities Fund I, a Dubai-based, $220mm credit platform focusing on mezzanine finance, preferred equity and convertible debt investments.
Previously, Mr. Hamady was based in London where he was lead analyst for non-U.S. corporate credit and was a member of the Investment Committee at Cambridge Place Investment Management, a $12bn global credit fund managing both private and publicly listed-investment vehicles.
Prior to Cambridge Place, Mr. Hamady was a member of JPMorgan's Special Situations and Leveraged Finance Groups based in London. Mr. Hamady started his career at Lehman Brothers in New York focusing on Emerging Markets fixed income proprietary trading.
Mr. Hamady is a graduate of Carnegie Mellon University and holds a B.S. in Industrial Management.